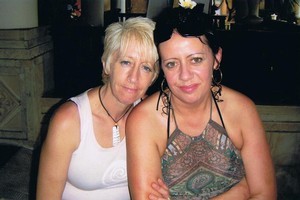 A New Zealand woman injured after an earthquake struck Bali is stuck in hospital with badly injured legs and is afraid further tremors could spark a tsunami.
Heather Bradley, originally from Wellington, has arranged pillows around her hospital bed after one of her legs was confirmed as broken and the other was due to be x-rayed to confirm a break.
"She told me that if another quake happened she just had to hope something big wouldn't fall on her," Ms Bradley's sister Ruthy Le Vaillant said.
A 6.1 earthquake struck the popular resort at 11.16am (4.16pm NZT) on Thursday, with reports of at least 50 people being injured, many with broken bones and head injuries.
It was centred about 160km southwest of the island's main town, Denpasar.
Ms Le Vaillant spent an hour on the phone to her sister yesterday and said as well as her injured legs Ms Bradley had "stitches and cuts all over her body".
The 51-year-old has been working as principal of a Balinese school for about three years, and was in a teachers' workshop when the quake hit.
Tiles on the roof started to cave in, and Ms Bradley was sheltering in a stairwell when a second tremor sent her flying into the air.
"People were stomping on her, she was stomping on people - she said it was like being chopped up."
Bleeding and screaming people streamed through the hospital Ms Bradley was taken to, and she told her sister officials had under-reported the number of injured.
Four years ago Ms Bradley moved to Bali with her husband and adult children but after her marriage broke up she stayed on by herself.
She speaks fluent Indonesian and has a Balinese boyfriend, and has no plans to return to New Zealand.
"She's staying put," said Ms Le Vaillant. "She said she'd take it on the nose and take it as it comes."