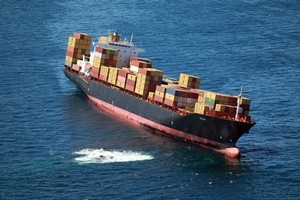 Bay of Plenty residents are frustrated at what they say is the slow reaction of authorities to an oil slick off Tauranga.
The Liberian-flagged cargo ship Rena hit the Astrolabe Reef in the early hours of Wednesday morning.
The ship has spilt around 20 tonnes of oil so far.
Papamoa resident Tony Cameron says the lack of speed at which authorities are acting is disappointing.
He says they should have at least put pontoons around the ship initially to contain any spills, rather than waiting for salvage experts to turn up to try and float the ship.