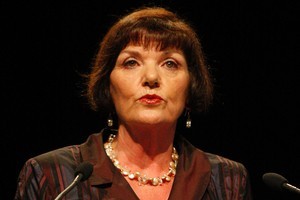 Auckland teenagers will have greater access to trade training with a Government plan to double the number of new academies next year, and triple the number in the Auckland region.
But extra academies will not mean a proportional increase in the number of places for students but rather a reshuffling of resources across the country. In May the Government announced $63.1 million for up to five new trade academies but today Education Minister Anne Tolley will announce a plan for 10 new academies, to open next year, at no extra cost.
Four of the 10 will be in Auckland. There are now eight academies, two of which are in Auckland.
The academies, which are part of the Government's Youth Guarantee scheme, are partnerships between schools, tertiary providers and industry training organisations to offer an alternative for 16- and 17-year-olds who are not doing well at school.
Students do not pay fees and are enrolled in school but earn NCEA credits through trade training and work experience.
Mrs Tolley said there were vacancies at some academies so it made sense to spread the opportunities around.
"We don't want them to have places they're not filling ... We have some flexibility in the budget to enable us to double [the number of new academies next year] to 10 and get more more places for students from the same amount of money."
The number of extra places would depend on each academy but doubling the academies did not mean doubling the number of students, she said.
At the moment there are about 700 students in academies nationwide. Four more academies should be up and running by the end of the year and 10 more next year should mean a total of about 2000 students in the academies.
The Labour Party has questioned the effectiveness of Youth Guarantee, but Mrs Tolley dismissed this, although she did not have figures to hand.
"They've only been going six months, but the retention rate and [NCEA] achievements to date show they are extremely effective, so they're keeping the kids in the school system.
"Schools are really pushing for it, and it gives them much more flexibility in terms of how to deal with some of these kids, so it can't hurt."
She said it would be a couple of years before any meaningful data was available on how many students went on to work, apprenticeships or other courses.