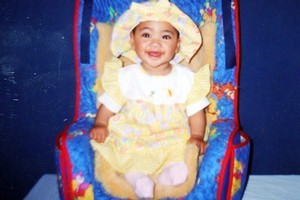 Rotorua Coroner Wallace Bain is calling for compulsory spot checks of all children from birth to the age of 5 to ensure they are safe and to avoid a repeat of the "horrific" death of toddler Nia Glassie.
The Rotorua 3-year-old died on August 3, 2007.
The coroner determined the toddler died from cerebral infarction against a background of "extreme violence".
Dr Bain is also calling for all solo parents on a benefit to be monitored and overseen to ensure the safety of children in their care.
"We must urgently return to the "good-old-days" where every child was seen regularly by the Plunket Nurse," he said.
Dr Bain has released his findings into Nia's death. She died after being abused and ill-treated by members of her extended family who were looking after her while her mother worked.
The toddler slipped into a coma shortly after being kicked in the head by brothers Wiremu and Michael Curtis in July 2007 and was taken to Rotorua Hospital 36 hours later.
She died from her injuries in Starship Hospital 12 days later.
Dr Bain said Nia's case was "chilling" and the most horrendous about which he had heard evidence in his 19 years as a coroner.
"The facts associated with this horrific child abuse of Nia Glassie are chilling," he said.
"I have never had to endure such horrendous evidence which led to the death of this little girl in horrific circumstances. My earnest wish is that no one ever has to experience that again."
New Zealand had one of the worst records in the Western world on treatment of children, Dr Bain said. "There is a recurring theme. When are we going to get serious about our children?" he told The Daily Post.
The coroner recommends there be state intervention and monitoring of children in single parent homes where the family have previously come to the attention of authorities, where a mother works fulltime and others care for the children and where domestic or child violence has been identified.
"This may be seen as a drastic step but the continous abuse of New Zealand's children calls for nothing less ... In my view it is the biggest most shameful problem facing our nation and that is the fatal abuse of children, quite often Maori children. Child abuse is an epidemic.
"This country needs to devote every resource it can to preventing it," he said.
Dr Bain said Nia's mother Lisa Kuka had previously come to the attention of authorities and had the family been monitored Nia could have been saved.
"Had there been adequate steps in place and checks carried out then leaving Nia in the day-to-day care of young males would have been nipped in the bud at an early stage," he said.
Vulnerable children were falling through the cracks, Dr Bain said.
As a result he is calling on the Ministry of Social Development to enhance public education campaigns on the issue, that legislation be introduced to ensure compulsory sharing of information between Government agencies and health providers to protect children from harm.
"It is also clear from the evidence that other whanau, friends and family members were or should have been aware of the abuse to Nia and her sisters.
"There needs to be a criminal sanction here and compulsory criminal reporting is a must," he said.
He also wants an 0800 number set up, mandatory reporting by schools and childcare agencies identifying abuse factors, and significant penalties for those who fail to report child abuse.
"The state must have the power to override the decisions of mothers or parents in those families."
For more articles from this region, go to Rotorua Daily Post