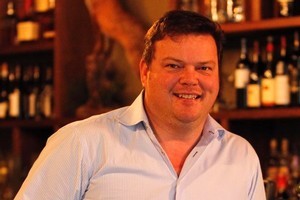 As one restaurant books out for the Rugby World Cup, another will open.
A flood of gleaming new bars and bistros are opening in the next few weeks to take advantage of the Rugby World Cup and secure Auckland's place as a centre for entertainment.
High-profile chef Al Brown opened his new restaurant The Depot yesterday. It will be followed by the opening of famed publican Luke Dallow's new bar Red Hummingbird tomorrow and The Grill by Sean Connolly later this month.
"Auckland seems to be absolutely going off," Brown said. "Depot is a very, very casual, high-octane, drop-in-and-refuel type of place."
This week Dallow was putting the finishing touches on his bar. Although he didn't plan the bar for the Rugby World Cup, "It's going to be a good addition."
The Wynyard Quarter, west of the Viaduct, is another venue to add spice to the city.
The botanically-themed bar The Conservatory was overwhelmed by what was meant to be a soft launch, when 50,000 people turned up for the Wynyard Quarter opening last weekend.
SPQR owner Chris Rupe estimated about 20 new venues had been or would be opening over the coming weeks. He and Tony Astle, owner of Antoine's restaurant in Parnell, both said overseas visitors were booking ahead.
Degree Gastrobar's function room is already booked out for the final two weeks of the tournament.