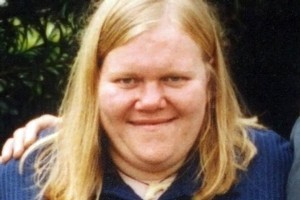 After a trial of almost three weeks, John Hone Haerewa has been found guilty of murdering Allison McPhee at her Wellington bedsit in July last year.
After more than five hours into their second day of deliberations, the six men and six women jurors in the High Court at Wellington returned with a unanimous verdict about 3.30pm.
Justice Simon France remanded an impassive Haerewa, 53, in custody for sentencing on September 6.
Haerewa, 53, denied murdering Scottish-born Ms McPhee, his on-off partner, at her bedsit in the suburb of Newtown, but the Crown produced evidence that his bloody fingerprints were found on a broken stool leg which had been used to beat her violently about the head and body in the passageway of the bed-sit.
Her blood was identified on his tracksuit pants and boots.
Outside the court, Ms McPhee's parents Ian and Margaret McPhee said through tears that they were pleased with the result.
"As far as we are concerned it will never been over for us, but justice has been done and we are grateful,'' Mr McPhee said.
A supporter who was with them said attending the three-week trial had been "like coming to a funeral every single day''.
The McPhees acknowledged that their daughter had had a difficult life.
"She had medical problems but she saw the good in everyone, but people just used and abused her,'' Mrs McPhee said.
The jury heard how Haerewa and Ms McPhee had a volatile relationship. Each had spent time on the streets and had problems with alcohol. She would kick him out of the flat when he had been using solvents.
The Crown said Haerewa left a note on the front door after the attack on July 22, which witnesses saw the next morning. It read: "Gone to Featherston with Hone. Back Tuesday.''
It said Haerewa put the security chain on the front door to delay the finding of the body.
After writing "Die you f...... nark'' in ballpoint pen above the body and on top of the splattered blood on the passage wall, Haerewa left the murder scene through a back window, taking Ms McPhee's handbag.
The defence suggested someone else could have killed Ms McPhee, saying others had motives to kill her.
- NZPA