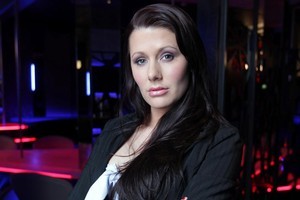 The former teacher who was stripped of her teaching registration after posing nude in Penthouse magazine is working full time for the adult industry while appealing the decision.
Rachel Whitwell, 29, the fiancee of porn king Steve Crow, said, "I think it is discrimination based on an occupation I chose to do. I wasn't teaching at the time, I left teaching to do modelling. I don't think you can take away something like that based on a moral decision ... it's not illegal."
While Whitwell awaits a decision she is working for Crow's NZX Escorts agency, creating its website and marketing material. "I'm going to [escort] parlours and places like that so it's very different to teaching. I'm working with every Auckland person in [the] adult industry ... it's fun being involved with my partner's business."