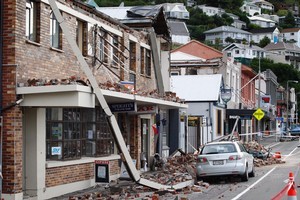 The families of 50 Christchurch earthquake victims have been denied government funding for legal representation at hearings of the Royal Commission of Inquiry.
The "Quake Families" group last month asked Prime Minister John Key if the Government would fund their legal team to appear before the inquiry, Fairfax Media reported.
The request was denied with Attorney-General Chris Finlayson saying the families did not need funding as two lawyers appointed to assist the inquiry would ensure they were represented.
Quake Families co-chairman Maan Alkaisi, said the decision meant the families concerns could go unheard.
Dr Alkaisi's wife Dr Maysoon Abbas, who worked at The Clinic, on the Canterbury Television (CTV) building's fourth floor, was killed in February 22's 6.3 magnitude quake.
Lawyer Grant Cameron, who acts for the group, said he had urged Mr Finlayson to reconsider saying there was precedent for Crown support.
The victims' families in the Cave Creek tragedy in 1995 and the families of the 29 victims in the Pike River mine tragedy were both granted public assistance.
- NZPA