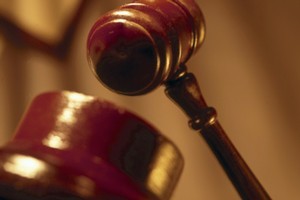 A man who bashed an Upper Hutt transvestite to death in 2009 has had his sentence reduced.
David Shaun Galloway, who was 18 at the time, was originally jailed for 10 years, with a minimum non-parole period of five years, for the fatal bashing of Richard Milton Jones on April 29, 2009.
Mr Jones, 64, an occasional small-time cannabis dealer who dressed as a woman and was known as "Diksy", suffered a savage and sustained attack at the hands of Galloway and Phillip Christopher Sanders, 42, in his Upper Hutt flat.
Three Court of Appeal judges have ruled that Galloway's jail term be reduced to nine years, and his minimum non-parole period cut to four years.
Galloway's sentence was higher than that for Sanders, who was jailed for 9-1/2 years, partly because Justice Robert Dobson determined it was a hate crime on Galloway's part.
Galloway told police that he followed Sanders to the flat "to beat up a transvestite", that he "believed in Adam and Eve, not Adam and Steve", and that he did not deserve to live.
However, the appeal court judges said they considered Justice Dobson "overstated the seriousness of the hate crime aspect of the homicide".
They said Galloway was highly intoxicated at the time, had no hate crime history, was sexually abused as a child and had acted properly around a transvestite in prison.
There was also evidence Sanders had expressed anti-transvestite sentiments, the judges said.
The judges also said the six month discount for Galloway's youth was too light.
Galloway and Sanders each blamed the other for the many serious injuries - including more than a dozen blows to the head - which resulted in Mr Jones' death.
Both had visited the flat previously to get cannabis. In the weeks before the assault Sanders, who was on community detention, had argued with the victim and threatened him.
He was later found with some of Mr Jones' property.
The jury found 11-1 that Galloway and Stevens were not guilty of murder but guilty of manslaughter.
- NZPA