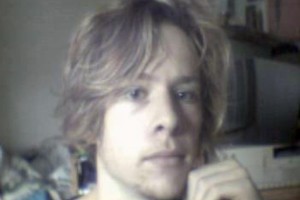 The New Zealand man who was hit twice in the chest by arrows in the jungles of Papua New Guinea is back in a Cairns hospital.
Matthew Scheurich, 28, pulled the two arrows from his torso as he and his 29-year-old girlfriend fled for their lives last week.
The attack reportedly happened in a remote village in western Papua New Guinea after a tribesman took a liking to Mr Scheurich's French girlfriend and wanted to marry her.
When Mr Scheurich stepped in to protect her, the tribesman attacked him with arrows and bashed him in the head with a rock.
Mr Scheurich's girlfriend was sexually assaulted and was also bitten, cut, scratched and badly bruised. She set off the couple's emergency locator beacon to raise the alarm.
Medical staff discovered one arrow had passed through his ribs, under his liver, through the wall of his stomach and stopped just short of his aorta.
The other had split an artery as it travelled into his chest.
Mr Scheurich was flown to Cairns Base Hospital last Tuesday, where he spent a week before being discharged and returning to Melbourne on Tuesday.
But a Queensland Health spokeswoman told the Cairns Post the young artist had been readmitted to Cairns Base Hospital this morning, fighting an infection left by the attack.
Mr Scheurich moved to Australia early last year and was working for a design firm in Melbourne.
He was a musician, performing as a rapper in New Zealand under the stage name 'MC Stormtroopa'.
According to his website, Matt has a passion for "making cool stuff", and he journeyed to PNG in March this year to live in the jungle for about six months.
- HERALD ONLINE