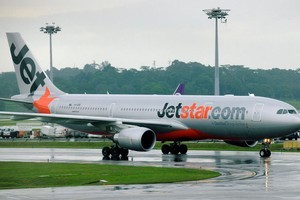 Jetstar and Qantas have cancelled more South Island flights Thursday over interference from the Chilean volcanic ash cloud.
All flights to and from Christchurch and Queenstown have been cancelled Thursday. In addition, flights to and from Wellington have been cancelled up until noon Thursday.
Qantas has cancelled all flights to Queenstown, and suspending Wellington flights until 2pm Thursday and Christchurch flights until 11pm Thursday.
Flight information may change at any time depending on conditions.
Air New Zealand has announced no plans to suspend service Thursday.
Information on Jetstar flights can be found here.
Information on Qantas flights can be found here.
- Herald Online