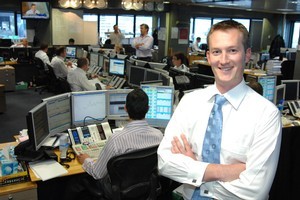 The Christchurch earthquakes have exacerbated a declining trend in immigration, with May figures showing the net flow of migrants being outwards for the third month in a row.
Last month, there was a seasonally adjusted net outflow of 360 permanent and long-term migrants, Statistics New Zealand said.
Departures of Christchurch residents at 800 (unadjusted) were up 300 on May last year, while there were 100 fewer arrivals into the city.
Between the February 22 earthquake and the end of last month there had been 1300 more departures from Christchurch and 400 fewer arrivals than in the same period a year earlier, Statistics NZ said.
The figures, based on airport arrival and departure cards, count those saying they are leaving for at least a year or arriving after at least a year overseas.
For the year ended May, net population gain from migration was just 4600, compared with a net gain of 18,000 the year before and an average annual gain of 12,000 over the past 20 years.
The trend was already declining before the February earthquake.
In the three months to September last year there was a net inflow of 2870 people, but in the three months to February it had dwindled to 1620 and in the three months since then there has been a net loss of 1010.
"The number of New Zealanders leaving permanently, particularly to Australia, had been high prior to the February earthquake, reflecting the challenging New Zealand economic environment and the attraction of the strong Australian labour market," ASB economist Jane Turner said.
"The earthquake adds further momentum to this trend. We expect net outflows may continue over the coming months, particularly following the large earthquake early last week."
Goldman Sachs economist Philip Borkin said he suspected emigration from Canterbury would continue for some months because of large aftershocks and likely delays before reconstruction started.
"A net outflow from the Canterbury region reduces the long-term reconstruction requirements. However, we still view slowing population growth as an overall negative for the housing market and domestic demand."
In May there was a net outflow of 3300 migrants across the Tasman, entirely explained by 3877 New Zealanders leaving and 567 returning.