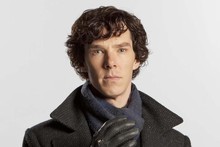 Two more names have been added to Sir Peter Jackson's sprawling cast for the Hobbit movies.
According to the Deadline Hollywood website, the new Sherlock Holmes, BBC star Benedict Cumberbatch, will provide the voice and motion capture work for the villainous dragon Smaug. Cumberbatch is starring in the new BBC Sherlock series, which just won the BAFTA award for best drama.
Welsh actor Luke Evans has also been named to play the Bard of Lake-town. Evans is featured in the upcoming Three Musketeers movie and appeared in the recent movies Robin Hood and Clash of the Titans.
Filming on the two-part adaptation of J R R Tolkien's Lord of the Rings prequel has already begun in New Zealand, starring Martin Freeman as Bilbo Baggins and Sir Ian McKellen returning as the wizard Gandalf.
The Hobbit: An Unexpected Journey will be released on December 14, 2012. The sequel, The Hobbit: There and Back Again, is to be released on December 13, 2013.