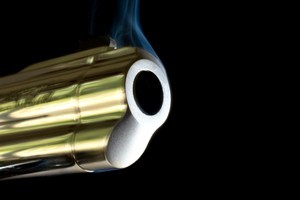 Two people were arrested after shots were fired today during an incident in Waikato rural settlement of Walton, near Matamata.
One of those arrested was believed to have been involved in firing shots at a car as it was leaving a Hamilton address yesterday, police said.
Several people were being interviewed by police, and Detective Senior Sergeant Karl Thornton of Hamilton CIB said officers investigating yesterday's shooting on Hamilton's Ellicott Rd believed some of those involved in today's incident may be linked to the earlier one.
"Officers were called to a Walton address this afternoon after several shots were fired," he said.
"As they arrived a car carrying five people was about to leave the property and was stopped by armed police without incident.
"Two people have been arrested so far, including a man we believe was responsible for yesterday's shooting," Mr Thornton said.
Others were still being interviewed and more charges may result.
Police were yesterday called to what they described as "a serious domestic incident" in the Hamilton suburb of Forest Lake about 5am.
They said a man had gone to the property and several shots were fired from a handgun from outside the house.
Members of the Waikato armed offenders squad made voice appeals to the occupants of the home before they used distraction devices and got into the house.
Mr Thornton said police had received a wide public response in relation to yesterday's incident.
- NZPA