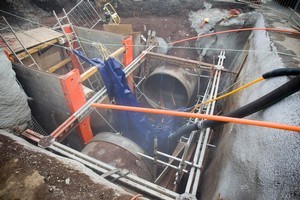 A week after the pipeline blast in Onehunga that killed Watercare maintenance controller Philomen Gulland, 48, little is known about what went wrong on what should have been routine work.
Her colleague Ian Winson, 47, is in a serious but stable condition in Auckland City Hospital after losing both legs in the explosion.
Harry Barnett, 56, and Mathew Jamieson, 25, are also recovering in hospital.
A Department of Labour spokesman yesterday said results of the inquiry into the accident might not be known for some time.