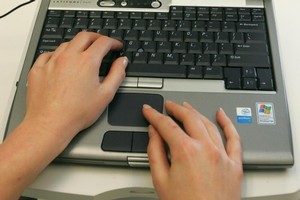 A new strategy aimed at stopping cyber crime, espionage, online terrorist recruitment and "hacktivism" has been unveiled by the Government.
Communications minister Steven Joyce today announced the cyber security strategy document spelling out the Government's response to a "growing cyber threat".
It will see the establishment of a National Cyber Security Centre charged with preventing attacks on Government agencies, the development of a national cyber incident response plan and more Government support for industry and infrastructure providers to review their cyber security responses.
Mr Joyce said the strategy was needed with the rollout of ultra-fast broadband and rising internet use across New Zealand.
"Our increasing use of the internet and other digital technologies increases our vulnerability to cyber threats. Criminals are increasingly using cyber space to gain access to personal information, steal businesses' intellectual property, and gain knowledge of sensitive government-held information for financial or political gain or other malicious purposes.
National borders present no barrier.
"The actions contained in New Zealand's Cyber Security Strategy will significantly improve New Zealand's cyber security response."
The strategy highlights cyber crime, online espionage, "hacktivism" and terrorist use of the internet as threats to New Zealanders.
Seventy per cent of New Zealand adults have been targeted by some form of cyber crime, the strategy says.
While online based scams and fraud cost the country about $500 million annually, most New Zealanders know little or nothing about computer security risks and solutions, it says.
"The threat to New Zealanders and the New Zealand economy from cyber intrusions is real and growing.
New Zealanders are already targets of common cyber threats, such as malware, scams and identity theft."
The strategy raises concerns about foreign military, intelligence services and organisied criminal groups stealing information and state secrets from Government systems.
It targets "hacktism" - where users seek to control computer systems or websites to promote a cause, make a political statement or disrupt services -as a rising problem.
Increasing online recruitment and fundraising efforts by terrorist groups is also raised as a concern.
New Zealand needs to be responsive and vigilant to deal with those issues, Mr Joyce says.
"Meeting the evolving cyber threat requires ongoing vigilance and flexibility to respond to the changing environment."