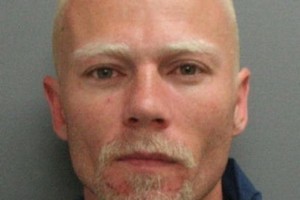 A man known as Houdini for his numerous disappearing acts, including a 2008 escape from Mt Eden Prison, has again escaped custody.
Aaron Stephen Forden, 29, was being spoken to by his lawyer in a secure interview room in Whangarei District Court, where he was to appear on violence and dishonesty charges, police said.
After the interview had finished, the lawyer left and informed guards the prisoner was alone.
It appeared Forden then forced a bar from the grill separating his area from the lawyer's and escaped.
In 2008, Forden escaped from Mt Eden Prison by crawling through roof cavities to a high tower and using a rope made of knotted-together sheets to lower himself over the barbed wire to freedom.
He was captured three days later after a police chase in which he crashed his stolen car.
Earlier this month he managed to evade police for eight days when he was wanted for allegedly ramming police patrol vehicles, burgling homes and stealing cars, the Northern Advocate reported.
He was only recaptured after a scuffle in a Northland bar led police to him.
Forden - reportedly known as Houdini - is European, about 175cm tall, of medium build. He has short ginger hair and a goatee beard. He was last seen wearing a long-sleeved jacket, a black T-shirt, black jeans and black shoes.
Police urged members of the public to report any sightings immediately and not to approach Forden if spotted.
- NZPA