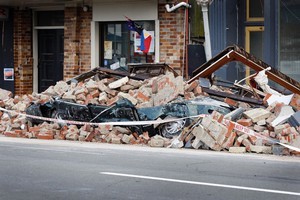 The Government's handling of the Christchurch earthquake has been strongly endorsed in a poll in which almost three-quarters of respondents graded it good or excellent.
In the latest Herald-DigiPoll survey, only 5.6 per cent of those polled believed the Government had done a poor or extremely poor job.
Almost half said it was good and just under a quarter said the handling was excellent. A further 20 per cent graded it as average.
Ongoing goodwill towards the Government because of the earthquake could be a factor in its continued high polling despite unpopular moves in the Budget. In the same DigiPoll survey, almost two-thirds did not approve of partial state asset sales and almost half did not approve of the KiwiSaver changes.
Yesterday, Prime Minister John Key acknowledged a "sales job" was needed to convince voters on asset sales, but National's poll result of 54.4 per cent showed New Zealanders accepted the financial conditions and backed National's management.
The Government has put $5.5 billion towards the earthquake recovery and set up the standalone Canterbury Earthquake Recovery Authority.
Labour leader Phil Goff said it was common for governments to be rewarded by goodwill following natural disasters.
However, disquiet over proposed asset sales was widespread.
"If he [Mr Key] wants to make this a mandate for his re-election, I welcome that."