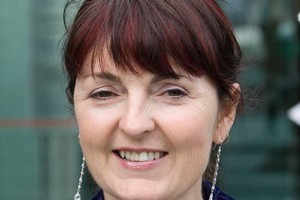 Susan Couch, the woman who came perilously close to death during a triple murder in south Auckland a decade ago, hopes to get to court next year in a $500,000 civil action against the Corrections Department.
Ms Couch lost nearly 80 per cent of her blood when she was brutally bashed by triple killer William Bell in the Mt Wellington-Panmure RSA in December, 2001.
She was so badly beaten, ambulance officers later said she came as close to dying as anyone could get.
Bell was on parole after serving five years in jail for aggravated robbery when he killed three people in the RSA.
Bell is serving a life sentence with a non-parole period of 30 years for the murders.
Today Ms Couch's case took another small step with a telephone conference at the High Court in Auckland to discuss procedural aspects of her case.
Her lawyer Brian Henry said they were now hoping for a hearing next year.
The hearing would take about four weeks but it was still too soon to say how many witnesses would be called, he said.
"It is progressing. We are working through the paperwork."
He said although a date had yet to be set, they were hoping for a trial next year.
He said the date and other particulars of the trial might be decided later this year.
Ms Couch brought a claim in the High Court seeking exemplary damages from the Corrections Department for failing to exercise "reasonable care" in Bell's parole supervision.
The Court of Appeal struck out the High Court action, saying her negligence claim could not succeed because the probation service owed her no duty of care.
That was overturned by the Supreme Court last year when it gave her the go-ahead to sue the department.
Today Mr Henry said Ms Couch was doing well.
"She copes really well. She is permanently damaged as she always will be but she has got a wonderful sense of humour and seems to be handling it really well."
During Bell's trial Ms Couch won the admiration of court staff, the media, crown prosecutors and Bell's defence team for the way she maintained control and gave evidence.
"She is one of the gutsiest I have ever acted for," Mr Henry said today.
"She is a magnificent woman."
- NZPA