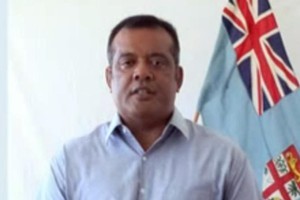 Government officials are looking into whether ex-Fiji army chief Lieutenant Colonel Tevita Mara could be given political asylum, Prime Minister John Key says.
Lt Col Mara sparked controversy when he fled Tonga after being charged with sedition.
Fiji Prime Minister Commodore Voreqe (Frank) Bainimarama, who came into power following a coup in 2006, has declared the former army commander a fugitive and is seeking to have him extradited from Tonga.
Mr Key today said Lt Col Mara had not asked New Zealand for asylum, but the Ministry of Foreign Affairs and Trade (MFAT) was looking into whether it was possible.
"The way we access whether someone is able to come or not to New Zealand is subject to whether they are supporting the regime and that means they are a family member or a directly involved in the coup.
"By definition Tevita Mara is not, that doesn't mean as a right he can come to New Zealand, but that is something MFAT is looking at."
Mr Key said the Fiji-Tonga situation was delicate and Lt Col Mara's escape was putting pressure on the regime.
"Tevita Mara is not just any random person. This is one of Bainimarama's most closest personal advisors who are masterminds of the 2006 coup, and he is effectively saying he no longer has faith in the regime."
Meanwhile, Fiji-based blog site Coup Four And A Half today said Fiji Water Authority head Anthony Fullman, a New Zealander and close friend of Lt Col Mara, was expected to be deported from Fiji last night.
Mr Fullman had been questioned earlier this week.
Mr Key said MFAT has been inquiring about two people and one did not have a New Zealand passport.
"The other one has had some discussions, but hasn't been detained by the Fijian authorities. That information may have changed but that was the latest information I had."
- NZPA