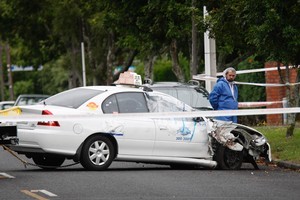 A history-making trial in China for a murder committed in New Zealand is likely to start within a few weeks.
Auckland taxi driver Hiren Mohini, 39, died when he was stabbed, allegedly by Zhen Xiao, in the Auckland suburb of Mt Eden in January last year.
Zhen, 24, left the country a week after the slaying. He was arrested in China four months later and charged with murder.
It will be the first time a man has been tried in another country for a murder alleged to have been committed in New Zealand.
New Zealand does not have an extradition treaty with China and after discussions between authorities, it was agreed he would be tried in China.
The Chinese also agreed that if convicted, Zhen would not face the death penalty.
He would be sentenced to life in prison with a minimum non-parole period, likely to be higher than the mandatory, minimum 10 years which applied in New Zealand, said Detective Senior Sergeant Hywel Jones, who led the murder inquiry in Auckland and will travel to China for the trial.
Mr Jones said he had hoped Zhen would be tried this month but it was now more likely to be next month.
"I have no confirmed date but that is what we are working towards," he told NZPA.
He said no prosecution witnesses or members of Mr Mohini's family would go to the trial.
"We have consulted with them and they have taken the decision not to attend."
Mr Jones said prosecution evidence from New Zealand witnesses would involved signed affidavits presented to the court.
It was not known how many defence witnesses would be called, or if any would go from New Zealand.
He said because a trial had never been held before in another country for a crime committed in New Zealand, both sides were still "feeling their way."
The trial would probably be held before a judge alone, he said.
He said the murder file had been passed from the police to the prosecution service and was now in the hands of the courts. All the key evidence and exhibits had been sent to China.
- NZPA