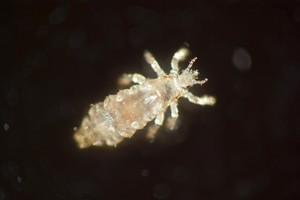 A viewer who lost their appetite after watching a television advert showing nits crawling on a boy's head has failed to get the ad pulled.
The Advertising Standards Authority rejected the complaint by J Lester, who said the ad was revolting and nobody wanted to see "crawly things" when they were eating a meal.
The group said the ad, for Para Plus Aerosol, showed a boy scratching his head because it was infested with head lice and it was accompanied by a voiceover: "Oh no. Nits! Not with Para Plus. Para Plus works in just 10 minutes, knocking down nits and head lice with a simple spray application. It's so easy."
The group found the image of the boy's head crawling with nits was obviously a computer-generated image that was superimposed on to the boy's head to look like nits.
It found no grounds for the complaint to proceed as there was nothing in the ad likely to cause serious or widespread offence.
- NZPA