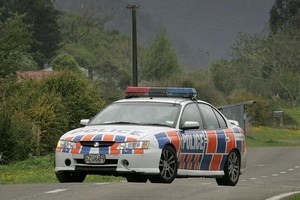 One person is dead and a teenager fighting for his life after road accidents on the east coast of the North Island yesterday.
A 50-year-old man was killed when the motorcycle he was riding collided with a horse float at Frasertown near Wairoa.
And a 16-year-old was critically injured after an accident at Tolaga Bay.
He fell off the back of a ute and was run over by a car following, said emergency services.
Several other teenagers were joy-riding on the back of the vehicle when the accident happened just after 8pm on Monkhouse St, said local fire chief Ray Dever.
"Everybody was pretty shocked," he said.
The young man was unconscious with life-threatening head injuries and heavy bleeding, Dever said.
The Tolaga Bay Volunteer Fire Brigade were first to reach the boy and performed first aid until the ambulance arrived at 8.15pm.
The Gisborne Rescue Helicopter arrived around 20 minutes later.
With a population less than 1000 the fire crew knew the teenager and his family personally.
"We know everyone here, it always makes the job more difficult," Dever said. He said the boy's mother was also at the scene but the crew could not find room for another person in helicopter.
They flew her son to hospital - and his distraught mother followed in a car.
Medics worked on stabilising the teenager for nearly an hour before he was flown to Gisborne Hospital. He remained in a critical condition last night.