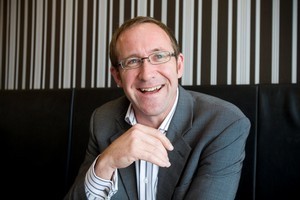 The Labour Party has put at least seven newcomers into winnable slots on its list for this year's election, most of them with a union background.
The list was released today after the moderating committee met yesterday.
Two current list MPs - Damien O'Connor and Ashraf Choudhary - are not on the list, indicating they either did not stand or pulled out when told what their places were.
It means Mr O'Connor will need to win the West Coast-Tasman seat back from National to stay in Parliament.
Mr Choudhary is the only Muslim MP in Parliament.
Former party president, EPMU national secretary Andrew Little, has secured the highest spot for a newcomer at 15 - just below front bench MP Grant Robertson and above list MP Shane Jones.
Six of the seven newcomers have a union background and were on the union affiliates' wish list.
The only non-union affiliated newcomer within reach of a seat is Lynette Stewart (39), the former chair of the Northland District Health Board and sister of Winston Peters. She is standing in Northland this year, a seat traditionally held by National.
The others include one of the Labour caucus' press secretaries - Deborah Mahuta-Coyle - who at 26 is above several current list MPs.
The others are Michael Wood (32), Kate Sutton (35), Jerome Mika (36) and Josie Pagani (38).
Sitting MPs whose rankings are lower than expected include the party's junior whip, List MP Steve Chadwick at 34 and Phil Twyford's at 33, well below his caucus ranking of 16. He will stand in Chris Carter's Te Atatu seat.
Both are in danger of losing their seat if Labour polls around 30 per cent and they cannot win electorate seats.
However, rising stars Jacinda Ardern and Kelvin Davis were ranked highly at 13 and 23 respectively - both well above other MPs whose caucus ranking are higher than theirs.
Maori MPs Parekura Horomia and Nanaia Mahuta both ranked in the top 12.
The pair hold the only two Maori electorates Labour has retained from the Maori Party, although Mr Horomia was last week still deciding whether to stand again following his demotion in caucus from 5 to 10.
Ms Mahuta stood back from the front bench to focus on her family this year, but has said she wants to continue in politics.
If Labour maintains the 34 per cent vote it received at the last election and keeps its current electorate seats, it will have about 22 list MPs, meaning all in the top 37 of the list get seats in Parliament.
Christchurch East MP Lianne Dalziel and Manukau East MP Ross Robertson did not stand on the list this year. Both have significant majorities in their electorates.
New MP Louisa Wall, who returned to Parliament last week after Darren Hughes' resignation is also not on the list but is expected to win the Manurewa electorate in which she is the candidate.
Labour Party List 2011
1. Phil Goff
2. Annette King
3. David Cunliffe
4. David Parker
5. Ruth Dyson
6. Parekura Horomia
7. Maryan Street
8. Clayton Cosgrove
9. Trevor Mallard
10. Sue Moroney
11. Charles Chauvel
12. Nanaia Mahuta
13. Jacinda Ardern
14. Grant Robertson
15. Andrew Little
16. Shane Jones
17. Su'a William Sio
18. Darien Fenton
19. Moana Mackey
20. Rajen Prasad
21. Raymond Huo
22. Carol Beaumont
23. Kelvin Davis
24. Carmel Sepuloni
25. Rick Barker
26. Deborah Mahuta-Coyle
27. Stuart Nash
28. Clare Curran
29. Brendon Burns
30. Chris Hipkins
31. David Shearer
32. Michael Wood
33. Phil Twyford
34. Stephanie (Steve) Chadwick
35. Kate Sutton
36. Jerome Mika
37. Iain Lees-Galloway
38. Josie Pagani
39. Lynette Stewart
40. Jordan Carter
41. Kris Faafoi
42. Christine Rose
43. Glenda Alexander
44. Susan Zhu
45. Rino Tirikatene
46. Sehai Orgad
47. Megan Woods
48. Mea'ole Keil
49. David Clark
50. Richard Hills
51. Anahila Suisuiki
52. Hamish McDouall
53. Louis Te Kani
54. Tat Loo
55. Soraya Peke-Mason
56. Julian Blanchard
57. Peter Foster
58. Pat Newman
59. Julia Haydon-Carr
60. Michael Bott
61. Vivienne Goldsmith
62. Nick Bakulich
63. Chris Yoo
64. Barry Monks
65. Hugh Kininmonth
66. Jo Kim
67. Paula Gillon
68. Carol Devoy-Heena
69. Ben Clark
70. Chao-Fu Wu