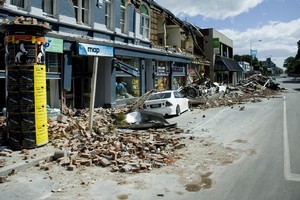 Wet weather forecast for Christchurch this week will put extra pressure on the city's wastewater network.
City water and waste manager Mark Christison says residents need to conserve water to help reduce pressure on the wastewater system.
He says the water that goes down the drain is leaking into the wastewater network through broken pipes which is putting extra pressure on the system and on the Christchurch Wastewater Treatment Plant.
If the city's oxidation ponds can not cope with the extra load, they will start to smell. Residents are asked to redouble efforts to limit water use when it rains.
- Newstalk ZB