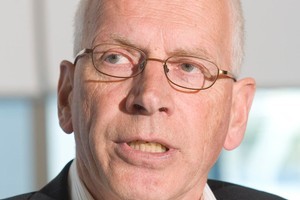 If he wasn't before, outgoing Meridian chief executive Tim Lusk has had to become a subscriber to the "what hurts you only makes you stronger" school of thought.
His company, seen as the most adversely affected by major electricity sector reforms, was now in a better position to cope with them, he said.
"Relatively speaking they had a significant impact on my company in the broader sense but we've come out of it stronger as a company, especially when you throw in earthquakes."
Under reforms aimed at creating greater competition and diminishing its dominant hydro-generating position, Meridian has been forced to sell its Tekapo system to Genesis Energy.
The state-owned enterprise, which has most of its staff in Christchurch, gained access to North Island-generated electricity to pursue more customers outside its South Island base. It was in line to pick up the dry year reserve diesel-fired Whirinaki power station but told the Government it didn't want it.
Meridian announced yesterday that Lusk will leave in six months after more than three years in the top job, a move which has surprised some.
"There's nothing sinister or unusual - it had alway been my plan for a three-year innings. That's the way I saw it from the outset."
The 66-year-old said he had been talking to the board for several months about his departure and the company was now searching for a successor.
Lusk served on Meridian's board before he was appointed chief executive and said he would be looking for other board appointments.
"It's a good time for me to move on and let someone come in now."
He was given the job of consolidating the company after a period of rapid growth over the preceding decade, and bringing in private sector practices without damaging what was valuable in the company. Head office reform had resulted in about 70 management job losses although these were offset by hiring in other areas.
"It's put us on a much stronger sustainable return path, better quality capital investment disciplines."
His predecessor, Keith Turner, had been a high-profile advocate of renewable energy. Lusk had a low public profile by comparison. "I am a different person. I have a strong belief in deeds not words. When you take a company through a transition we've been focused on the importance of not parading too much in the market until you've demonstrated you can do it."