We remember the people who lost their lives in the Christchurch earthquake. Learn more and share your memories and thoughts.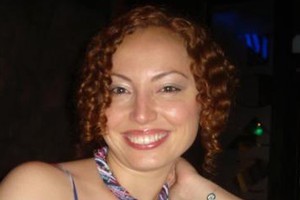 University of Otago PhD student Didem Yaman was confirmed by police as a victim of the Christchurch earthquake on March 15, 2011.
The 31-year-old political science student, originally from Turkey, was visiting her friend Sisi Xin in Avonside when the earthquake hit. Sisi has also been confirmed as a victim of the earthquake by police.
Just before lunchtime on February 22, a neighbour saw the pair walking into town.
Didem was a "citizen of the world" and had been living in Dunedin for three-and-a-half years, her friend Sumana Islam said.
"She's a very warm, kind and generous person. She's travelled, she loves movies and dancing. She was very close to handing in her thesis - she's just a very popular person."
"She is very bright, very clever... Her heart is so beautiful," said friend Gamze O'Neill.