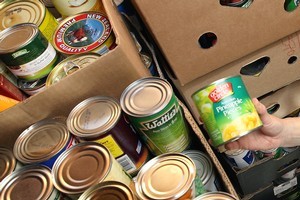 The Government has ruled out cutting payments to people on the dole.
The Welfare Working Group's final report will be released tomorrow, giving the Government possible solutions to long-term dole dependency.
Prime Minister John Key today said the Government would not consider reductions to main benefit levels, including the sickness, invalid's, unemployment and domestic purposes benefits.
"We do not expect the group to make recommendations to that effect," he said.
"What I do expect to see from the report is advice on how we could provide better support to beneficiaries to help them back into work."
Mr Key has signalled a welfare shake-up that would address better support for beneficiaries with children to get jobs.
"The report may recommend that in some cases, it warrants an increased up-front investment in the support we provide beneficiaries to get and to keep a job," he said.
"That may, for example, take the form of childcare, training or better support to manage health issues."
The Government also wants advice on options to move sickness and invalid beneficiaries back into work, and ensure young people have the skills and support needed to escape the benefit.
In an options paper last year, the group recommended wide ranging options for welfare, including up to a five year limit on the dole, and having solo parents find part-time work from when their child was one.
It is understood the group will tomorrow recommend solo parents get work from when the child is three years old, One News reported.
Mr Key would not comment on possible changes to the age threshold, which is currently six, saying the Government would wait for the report.
"What I can tell you is that tomorrow there is a recommendation in the paper about when they believe is appropriate that someone goes back to work in terms of their younger child."
Labour leader Phil Goff also dodged questions about the age threshold.
"I want to be really sure that we are not forcing mothers back into work who should be there when their children get home from school," he said.
"The childcare costs alone would negate any income that a mum could get by going out to work."
Mr Goff said the Government should first look into giving people jobs to go to before making changes to welfare.
"The jobs aren't there. That's what the Government should be focusing on.
"The best form of welfare reform is to give people jobs to go to," he said.
- NZPA