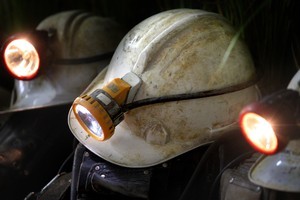 The Royal Commission of Inquiry into the Pike River Coal mine tragedy will hold a preliminary hearing in early March.
The commission has been set up to look into the cause of the disaster which claimed the lives of 29 men working in the mine after a series of explosions in November.
The hearing will be held at the Greymouth High Court on Friday, March 11.
Commission chairman Justice Graham Panckhurst said the preliminary hearing was needed before more substantive ones could be held.
"The preliminary hearing will deal with our processes. It will bring legal counsel and other people together and set out how the commission intends to pursue its inquiries," he said.
Evidence from witnesses would not be heard at the initial hearing, he said.
The commission has called for expressions of interest from people or organisations who wished to give evidence.
Justice Panckhurst earlier said it was an important stage in the Royal Commission's work.
"Expressions of interest may be made by any person or organisation wishing to participate in the inquiry. This will enable the commission to determine who and how people should participate.
"We will ensure that the families of the Pike River Mine victims are consulted during this process. They do not have to lodge an expression of interest," he said.
Expressions of interest close on February 18.
Last month, at a coroner's hearing in Greymouth, after reviewing the available evidence Chief Coroner Neil MacLean found the 29 men died during the first explosion on November 19, "either at the immediate time of the large explosion that occurred in the mine or a very short time thereafter".
The cause of death was clearly the result of a substantial explosion and the combination of concussive and thermal injuries with acute hypoxia through exposure to toxic gases and lack of oxygen, Judge MacLean said.
- NZPA