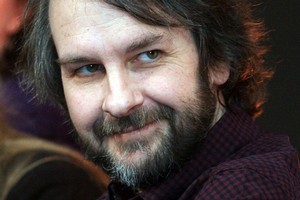 Sir Peter Jackson has been discharged from Wellington Hospital to complete his recovery at home, following an operation for a perforated ulcer, his publicist said today.
The filmmaker, who will direct The Hobbit, was admitted to hospital last Wednesday with acute stomach pains and had surgery that night for a perforated ulcer.
The Hobbit publicist Melissa Booth said Sir Peter wanted to express his grateful thanks to the doctors and nursing staff at Wellington Hospital for their expert care and to all those members of the public who sent their warm wishes.
Any delays to filming The Hobbit were expected to be minimal, she said in a statement.
Filming for The Hobbit was due to start next month.
Production of The Hobbit has already undergone several issues with the departure of the original director Guillermo del Toro last year and financial problems.
Warner Bros last year threatened to take the production to Eastern Europe because the films were the subject of a boycott by several international actors' unions, including New Zealand's Actors' Equity.
The studio agreed to keep the movies in New Zealand after the Government changed employment laws and gave the studio millions of dollars in tax breaks.
- NZPA