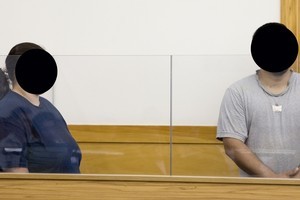 Waitemata police are praising the actions of a nine-year-old Devonport girl raising money to help a victim of horrific child abuse.
Inspector Alan Wright said Rosie set up a stall near her home selling used books and products from their garden to support the "nine-year-old west Auckland victim" who has recently been in the media.
Rosie, whose surname was not given, had raised $109 which she had given to police to pass on.
Mr Wright said he was very impressed Rosie had gone the extra mile to help the young victim who had suffered so much.
This week, details of the police case against two parents accused of systematically abusing their nine-year-old daughter were released.
The girl's mother, 30, faces 33 assault and neglect-related charges and her 32-year-old father faces three.
When police were called to the house on November 15 after reports of a heated argument, they found the girl, starved and dehydrated.
Hospital reports said she wanted to eat all the time for the first few days she was a patient and that she was brought cakes, pies and anything else she wanted.
The girl had countless bruises, scratches, scabs and abrasions as well as chipped teeth, a fractured toe, a missing toenail, and a scalp laceration.
She was anaemic and had high levels of CK enzyme, which indicated the amount of damaged muscle tissue she had suffered.
The accused were denied bail in Waitakere District Court this week and will reappear on January 14 for a plea inquiry hearing.
- NZPA