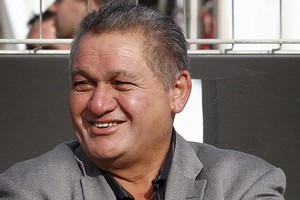 The chairwoman of Tainui's tribal parliament sacked by the Maori King can keep her job - at least for now.
King Te Arikinui Tuheitia Paki removed recently elected Tania Martin as chairwoman of Waikato-Tainui's parliament Te Kauhanganui, which represents the tribe's 66 marae, after writing after writing a report to criticising spending by Tainui's executive board, Te Arataura.
According to the tribe's constitution only Te Kauhanganui can remove the chairwoman and Mrs Martin went to the High Court in Hamilton yesterday to seek an injunction against her dismissal which she argued was unconstitutional.
Judge Rodney Hansen ruled that Mrs Martin could pursue the injunction to a full hearing in the new year.
King Tuheitia said it was a matter for the tribal parliament, not the court.
- NZPA