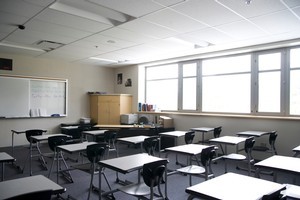 Photo / Thinkstock
An international school in Auckland lent an Indian student $10,200 to trick immigration officials into thinking he had enough money to study in New Zealand, a court has heard.
The Kingsland Institute lent 21-year-old Nitin Kumar the cash to put in his bank account "for the sole purpose of misleading Immigration New Zealand", the Immigration Service told the Auckland District Court.
A licensed immigration adviser at the school, Chheogyal Lepcha, this week admitted supplying false information to enrol Mr Kumar in October last year.
The service told the court that four days after Mr Kumar arrived in New Zealand he enrolled in a 36-week course at the Panmure school.
After Mr Kumar had partly filled out an application for a student visa, Lepcha added extra information and changed one answer to say Mr Kumar had received professional immigration advice, which was not true.
The prosecution summary of facts said Mr Kumar told the school he was worried that he could not afford the $17,700 course or show he had $10,000 to support himself, as required by immigration rules.
The Kingsland Institute supplied Immigration with a receipt showing he had paid the full $17,700 and a school representative lent him $10,200 to trick officials.
Lepcha was remanded on bail until March. The institute's director, Donald Han, has pleaded not guilty to charges of providing false and misleading information under the Immigration Act.