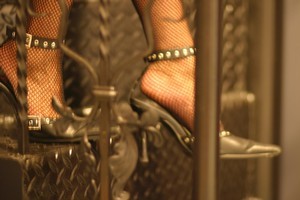 Five men appeared in the Auckland District Court yesterday charged with blackmailing Auckland massage parlours and brothels into paying them "protection money".
Lei Zheng, 24, Chen Chen, 23 and Yifan Zhang, 17, Filipe Mahe, 38 and Savaga Taii, 30, are facing 30 charges of blackmail between them.
The men were initially charged with demanding with menace, but this was replaced with the more serious charge of blackmail, which carries a maximum sentence of 14 years in jail.
The defendants have yet to enter pleas.
Police said the charges related to several incidents at massage parlours and brothels in Auckland between October 28 and November 3.
In police documents to the court, it is alleged that the modus operandi was for the three Chinese students - students at an Auckland international school - to make the initial approach requesting payment, followed a short time later by the appearance of the two Polynesian men to intimidate the victims.
"Threats of violence, damage to property and vehicles were made to persuade the victims to pay a regular protection fee," the police documents said.
On October 28, the students approached the manager of Beauty 28, a massage parlour in central Auckland, offering cleaning services.
After making several threats, Zheng returned on November 3 demanding protection fees.
Safety money was also demanded from other parlours, including Chinese Massage in New Lynn, Thai Foot Massage on Dominion Rd, Top Chinese Massage Parlour in Mt Albert, Princes Massage Parlour in Balmoral and the HQ Gentleman's Club on Gore St.
Police allege death threats were also made at one of the brothels when its manager refused to pay a weekly protection fee of $100 for each of the ladies working there.
"The defendant Zheng became agitated and shouted for the victim to get her security to come to the premises ... [He] followed this up by demanding that the victim gave him money and threatened to hurt or kill the working ladies."
The group are understood to have received $700 in total - $200 each from Top Massage and Princes Massage, and $300 from Thai Foot Massage.
However, the police document also said that despite admitting visiting the brothels, the men denied asking for protection money from the owners.
Zhang, Chen and Zheng said they had set up a business, and were offering to provide cleaning, renovation and security work, while Mahe and Taii said they were employed by Zheng, and were at the parlours only to discuss potential security jobs.