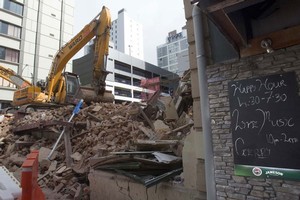 While it's expressing regret, Auckland Council says it had no other choice than to demolish the 124-year-old Palace Hotel.
Chief executive Doug McKay says all reasonable steps were taken to reach a sound decision, including the advice of engineers who strongly advised that the movement of the building posed a serious threat to public safety.
He says after all the options were considered the final decision to demolish had to be made in the interest of preventing the building from collapsing and becoming a risk to the public and surrounding buildings.
Mr McKay says it's always a tragedy to lose a piece of Auckland's heritage but public safety had to come first.
- Newstalk ZB