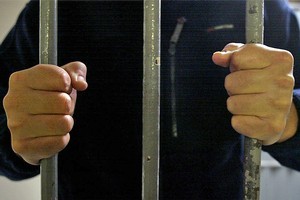 A man was given a minimum non-parole period of 14 years when he was jailed for life for his part in the murder of Waikato man Piki Kingi.
Todd Aaron Marteley, 48, convicted of murder, was sentenced in the High Court at Hamilton yesterday.
The Waikato Times reported that in September Ivan Manukau and a second man, whose identity was suppressed, were sentenced to life imprisonment with a minimum non-parole period of 12 years and 10 years respectively, and Marteley's partner, Moana Heremaia, was sentenced to three years and nine months' jail after pleading guilty to manslaughter.
Mr Kingi, 38, a known methamphetamine dealer, was lured to Marteley and Heremaia's house on Cobham Drive, Hamilton, on June 10 last year.
He was attacked and murdered, and police found his body four days later, covered in bedclothes on the back seat of a car in Mansel Avenue, Hillcrest.
- NZPA