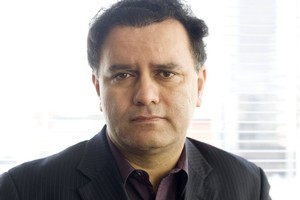 Veteran political organiser Matt McCarten is putting his hat in the ring for the upcoming Mana by-election.
The outspoken union boss, who announced in September he is battling cancer, will stand against Labour selection Kris Faa'foi, National MP Hekia Parata and Green Party candidate Jan Logie.
His announcement comes on the last day for candidate nominations.
Mr McCarten has a reputation as a tough and uncompromising battler for worker's rights.
He and Jim Anderton were founding members of the left-wing Alliance Party.
The party split in two in 2002 after a long running dispute between the pair.
Since 2005, Mr McCarten has been in charge of Unite Union, where his victories include negotiating a collective agreement for the 7000 employees of Restaurant Brands Ltd.
Mr McCarten would not comment on the decision until after a press conference at 2pm.
The by-election will be held on Saturday November 20 and is taking place because Labour MP Winnie Laban is leaving Parliament to take up a position at Victoria University.
- NZHERALD STAFF