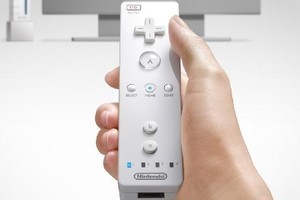 Claire Edmondson still finds it hard to open doors. She can't lift her suitcase when she travels and she suffers from bad posture and severe migraines.
Playing the Nintendo Wii for the first - and last - time nearly two years ago has changed the 32-year-old's life forever: swinging a virtual baseball bat dislocated her shoulder, and led to her needing two major surgical operations.
The Wellington woman is just one in a growing number of people injured while using the device that combines computer gaming with physical exercise.
Gill Stotter, president of Physiotherapy NZ, says gamers need to warm up in the same was as people who play traditional sports.
Over-excited players flinging around the handset violently can injure themselves, suffering shoulder strains, tennis elbow and back pain.
"I only played it the one time, on Boxing Day in 2008. I was playing the baseball game and my shoulder dislocated right out," says Edmondson, a law teacher at Wellington's police college. "I had lots of physio to try to keep it in its socket, then they tried to strap it in with tape but I had an allergic reaction.
I spent most of last year with my left arm in a sling."
Sports such as tennis, baseball, boxing and golf can be played on the Nintendo Wii, which allows gamers to control an on-screen character through an infra-red remote.
Although the game isn't real, physiotherapists warn that players can seriously hurt themselves by swinging, punching and batting with the Wii remote.
Even non-players standing near enthusiastic gamers are sometimes hit and punched accidentally.
Physiotherapist John Haywood says he has seen a growth in video game injuries as players spent greater lengths of time enthralled in gaming competition. "It's a question of overuse. People become so involved they don't realise they have been doing it for two hours."
Haywood says physiotherapists see a peak in injuries whenever a major new game is released. He saw a number of people with wrist and thumb pain when the rock star game Guitar Hero was released.
New data from the US and Australia this month shows emergency departments have reported numerous injuries to shoulders, ankles and feet caused by playing Wii.
Last year, an editorial in the Journal of the Royal Society of Medicine added "Wii knee" to the medical lexicon, alongside "tennis elbow".
Edmondson says she won't play Wii again.
"I travel a lot and I can't carry my own suitcases. I need people to open doors for me and I can't lift things. I couldn't drive, which was a problem for work, and even now I can't vacuum.
"I'll never be able to move my arm properly. It's wonky and I have a big scar.
"I'll never get full movement back."
* Have you ever injured yourself while playing Nintendo Wii? Email rebecca.lewis@hos.co.nz