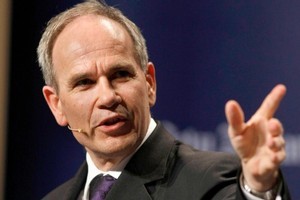 Len Brown was elected the first mayor of the Super City with 237,487 votes, 65,945 votes clear of John Banks, according to the final result.
Mr Banks received 171,542 votes, or 35.5 per cent of the 483,630 valid votes, compared to 49.1 per cent for Mr Brown.
In third place was businessman Colin Craig with 42,598 votes, or 8.8 per cent.
North Shore Mayor Andrew Williams' 4023 votes represented 0.83 per cent of the postal ballot.
The final results will be published in Tuesday's Herald.