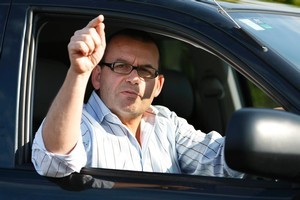 Rating for TVNZ's Breakfast show have remained high after the departure of host Paul Henry.
But India's High Commissioner to New Zealand, Retired Admiral Sureesh Mehta, believes the country's reputation has been damaged in the eyes of ordinary Indians by the Henry affair.
He said the Government had handled it "quite well" and he hoped it would not have lasting damage.
"These are the hiccups that come around in relationships but I'm sure they don't have lasting effects, especially when things are mended," he said.
He believed that a visit to India by Prime Minister John Key would be a good thing but the affair was too small a matter to be brought up between Mr Key and Dr Manmohan Singh.
Henry has apologised and resigned since casting racial slurs on the Breakfast show against Governor-General Anand Satyanand, a New Zealand-born and raised ethnic Indian, and New Delhi Chief Minister Sheila Dikshit.
Ratings for the show have been high in Henry's absence, but experts say it will be months before the effect of his departure is known.
Henry's resignation has divided New Zealanders.
Some are refusing to watch the show without him. Others are delighted that he is gone.
TVNZ admits it may have attracted some viewers who refused to watch the show while he was hosting it.
Viewer numbers over the period in which Henry was first suspended may also be skewed because of Commonwealth Games coverage, which could be attracting more viewers than usual.
Paul Norris, a tutor at Christchurch Polytechnic Institute of Technology's Broadcasting School, said it was too soon to know the effect of Henry's resignation.
"I think you need to look at least over a month - preferably three months. Ratings are important because of the trend that they might reveal, so you need to see what the trend is and obviously that has to be taken over time.
"You'll get the best indication if you look at the period three months before and three months afterwards."
Meanwhile, TVNZ's board chairman Sir John Anderson has said through a spokeswoman that he was satisfied the Henry incident was handled appropriately by chief executive Rick Ellis.
Auckland Indian Association president Harshad Patel said he had received dozens of messages from members of the Indian community who were happy that Henry had resigned.
"It was insulting for Indians ... we are living in a multicultural society. You cannot target one community."
But Mr Patel believed that in time, Henry could be forgiven.
India registered a formal complaint with New Zealand's High Commissioner in New Delhi, Rupert Holborow, and apologies were directed to the external affairs ministry and to Mrs Dikshit.
Mr Mehta said he hoped New Zealand would not be seen in the same light as Australia where attacks on Indian students had led to an exodus of students. New Zealand had benefited from that shift of students but he was not sure that would happen again.
Mr Mehta was at a trade conference in Wellington this week where Trade Negotiations Minister Tim Groser said the brouhaha of the past week would be a "forgotten footnote in the margins of history".
What mattered was the enormous strength of India and he repeated his call for Apec to admit India to its membership when the moratorium on new members is lifted this year.
New Zealand and India have started talks on a free trade deal.