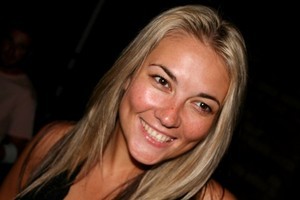 The ex-partner of Carmen Thomas, who is accused of her murder, sought name suppression in court this afternoon so that their son Jack could be told what had happened.
But Judge David Burns rejected Bradford James Joseph Callaghan's request, saying the situation for five-year-old Jack was "regrettable", but it was not going to get any better in the next two weeks.
Callaghan, 32, was arrested today after a 10-week investigation into Ms Thomas' disappearance.
South African-born Ms Thomas was last seen in Auckland on June 27, although a text was sent to her boss from her phone on July 3. She worked at a Pakuranga men's club.
Appearing in Auckland District Court Callaghan, a structural engineer, was charged with murdering her on June 29.
His lawyer Stuart Grieve, QC, argued that seeing the murder case in the media could have a negative impact on son Jack.
"Jack is only five, but he may see TV images, newspapers and photos. If it is splashed over the news media his school mates may also see it and he may be the subject of comment," Mr Grieve said.
But Bruce Gray, QC, representing APN for the New Zealand Herald and Herald on Sunday, said the case had been in the public eye for some time, and Callaghan's name had been known since August 7 when his name was first published.
"There has already been so much public scrutiny and public debate about this case, so there has been plenty of time to prepare his five-year-old son," Mr Gray said.
Judge Burns agreed.
"It would be artificial to suppress his identity now," Judge Burns said.
Police said Jack is currently staying with a family member and they "are quite satisfied with his welfare at this stage".
Callaghan and Ms Thomas shared joint custody of Jack.
Carmen's body dismembered
Earlier, at a media session this afternoon, police revealed Ms Thomas' body was dismembered and disposed of following her murder.
Detective Inspector Mark Benefield told media Ms Thomas' body still hadn't been found but said: "We have information to say she has been dismembered."
Police believe she was murdered at her Remuera home.
Mr Benefield said inquiries were ongoing and further arrests over the murder were a possibility.
"We'll be working hard towards that aspect of the investigation and we'll keep an open mind."
Police are working closely with Manson's TCLM general manager and will continue to explore a central city construction site that has been a focus of the investigation in recent days.
He wouldn't comment on police findings from the Victoria Street site.
Police also seized three vehicles and executed search warrants at several business premises today.
Police forensics are examining a Remuera property.
He said several "items of interest" had been recovered over the past 10 weeks and submitted for forensic examination.
He said today's arrest followed several weeks of hard work by staff investigating "the disappearance, death and disposal" of Ms Thomas.
"We've made huge progress but we have got a long way to go yet to fully resolve this matter and we're determined to do so.
"I promised Carmen's mother I would do all I could to find her and I will do my best to keep that promise."
Mr Benefield had no comment to make on any weapon related to the murder, nor of motive, but said police had spoken to Ms Thomas' mother this morning.
"While she is pleased to have an update, it was very difficult to tell her that she (Carmen) has been dismembered and disposed of."
Mr Benefield again appealed for information from the public.
"She has a son and other family members who, along with us, want to ensure she is finally given a dignified resting place," he said.
Callaghan was remanded in custody and will reappear in court on October 12.
* Phone 0800 KEPPEL (0800-537-735), email whereiscarmen@police.govt.nz or call Crime Stoppers anonymously on 0800-555-111.
The Case
June 27: Last confirmed sighting of Ms Thomas, at Greenlane Countdown about 7.10pm. Last day her bank accounts were touched.
June 28: Message sent from her Facebook account at 8.14pm.
July 1: Police have been seeking CCTV footage from central Auckland around this date.
July 3: Text sent from her phone to her boss at a Pakuranga men's club.
July 7 or 8: It is believed Ms Thomas' car was driven from Auckland to Hamilton.
July 13: Car towed and Ms Thomas is reported missing after failing to collect her son.
Sept 1: Ms Thomas' wheelie bin is found by police.
Yesterday: Police put a camera down a hole at a worksite on Victoria St in the Auckland central business district.
Today: Ms Thomas' ex-partner Brad Callaghan is charged with her murder
- with NZPA