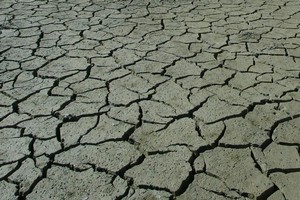 A new survey suggests concern about climate change has slipped slightly from a year ago.
The UMR Research poll done on behalf of the Greenhouse Policy Coalition, which represents some of the larger greenhouse gas emitters, said climate change rated bottom in order of importance to people outof a list of 10 common issues - adrop from eighth out of nine issuesin the same survey last year.
Those issues in 2010 were (in order of concern) cost of living, health, education, ethics in business, environment, effect of the economy on household, taxes, employment, standard of living compared with other countries and climate change.
The proportion of people agreeing that climate change was a serious issue fell from 42.6 per cent last year to 36.3 per cent, the survey showed.
The coalition's executive director, David Venables, said the results of the survey reinforced the Government's decision to moderate the impact of the Emissions Trading Scheme and the need to fine-tune it to keep in step with New Zealand's main trading partners - which lagged in implementing their own schemes - and the rest of the world.
The survey found that:
* 23.4 per cent of people agreed New Zealand should reduce its emissions, even if it meant reducing the standard of living - down from 34.9 per cent last year;
* 38 per cent disagreed that New Zealand should take part in a global emissions trading regime if it cost people $5 each a week - up from 32.1 per cent;
* 18.1 per cent agreed New Zealand should cut emissions even if it costs jobs - down from 24.3 per cent;
* 45.1 per cent agreed with the statement "controlling emissions is mostly about saving our planet - we shouldn't be quibbling too much about money", down from 55.9 per cent last year;
* 65.6 per cent were in favour of switching to sustainable technologies even if there was a cost - down from 78.3 per cent;
* 32.3 per cent gave a rating between six and 10 (10 being totally fair) when asked if putting a price on carbon was a fair way of reducing emissions - down from 37.9 per cent last year;
* 33.9 per cent agreed with the statement "I feel fully informed about the ETS" - up from 29.4 per cent;
* 45.8 per cent agreed that climate change was happening and caused by humans - up from 44.2 per cent;
* 32.7 per cent felt there was evidence climate change was happening, but were uncertain whether humans were the cause - down from 35.7 per cent;
* 19.3 per cent said the climate change problem effectively did not exist - up from 17.5 per cent.
- NZPA