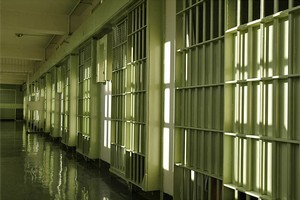 The Corrections Department is moving more than 500 prisoners out of Christchurch to avoid putting pressure on emergency services and water supplies.
All 135 prisoners from Christchurch women's prison were likely to have been transferred to Auckland women's jail by today and about half of the 800 inmates from Christchurch men's prison would have been moved, said Corrections acting manager of service support Lance Alexander.
The temporary move was a precaution after the quake affected the prisons' water systems.
"Although both prisons are operating safely, with adequate drinking water, sanitation and staffing in place, there is a risk that the current water pressure would not be adequate for sprinklers to work effectively in the event of a fire," Mr Alexander said.
Some male prisoners would be taken by bus to Otago and others to the North Island. Charter flights would take women to Auckland. The prisoners would be double-bunked.
Once there was some certainty about the water pressure the prisoners would be returned to Christchurch, said Mr Alexander.
Inmates with health problems were being moved first, followed by high security risk prisoners. They would be able to phone home when possible. Rolleston men's prison has not been affected.
Meanwhile, Corrections has offered the services of more than 2400 offenders to do community work.
They will help clean up debris and sludge and support welfare centres.
Over time it is likely that they could also contribute to redevelopment projects.
- NZPA