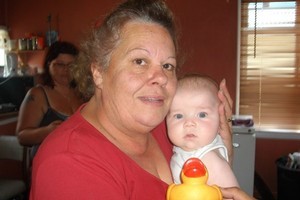 Killing a woman while fleeing a police alcohol check point has led to home detention for a 20-year-old Blenheim woman.
Frances Carol Stubbs admitted driving with excess blood alcohol causing death when she appeared in Blenheim District Court today.
Judge Bruce Davidson sentenced her to eight months' home detention, ordered her to do 160 hours' community work and disqualified her from driving for 3-1/2 years, the Marlborough Express reported.
Stubbs' father, Blenheim lawyer Peter Stubbs, had previously said his daughter suffered a "brain explosion" when she was pulled over, having drunk about four vodka energy drinks over two hours on March 19.
The former Marlborough Girls' College student fled before colliding with Penelope Phillips' car at a roundabout, killing the 51-year-old instantly.
"We're hugely sorry about the whole event and the massive impact it's going to have on the family. It's hugely depressing and sad all round for them and for us, and we're just so sorry that they've lost their loved one," Mr Stubbs told the New Zealand Herald in March.
"Whatever happens, whatever the result is, she's got a lifetime of thinking about this. It's like a life sentence."
- NZPA