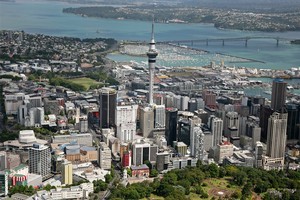 Pay and conditions for half of the Super City's workers have been settled between the agency shaping it and the Public Service Association.
One of three new collective agreements covers the union's members who will work for the new Auckland Council.
They now work for eight local authorities which have differing conditions of employment.
When the councils merge on November 1, they will have the same.
Almost identical agreements have been accepted too by PSA members who will work for the Auckland Transport Agency and the Auckland Art Gallery.
This accounts for more than 2500 members, including parking wardens, building inspectors and library and call centre workers. The agreements do not cover senior managers.
PSA national secretary Richard Wagstaff and Auckland Transition Agency chairman Mark Ford said the collective agreements resulted from months of negotiations and were an important and unique achievement.
Mr Wagstaff said the three collective agreements replaced 11 old ones, but protected terms and conditions that members said were important.
"In some cases they enhance existing conditions."
The Northern Amalgamated Workers Union, which represents about 1000 frontline council staff, including zookeepers, gardeners and park rangers, has rolled over various agreements on existing terms and conditions.
Mr Wagstaff said the new collective agreement for PSA members was "not a wage freeze".
It covered a couple of years and some PSA members whose agreements had a way to go before expiry had a 2.5 per cent pay rise in recognition of that.
But all in the collective would get a 2.5 per cent pay rise in the next year.
However, hundreds of members did not know whether they had Super City jobs either in the Auckland Council or council-controlled organisations.
Mr Wagstaff said the union was working with the agency to make sure as many people as possible were offered jobs in the new set-up.
Local Government Minister Rodney Hide said the agreement was a "terrific result for Auckland" and was a result of the positive approach taken by the agency and the PSA.