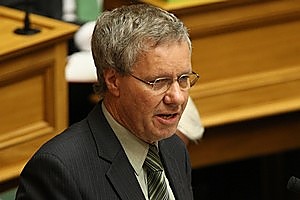 The Pork Industry Board has denied asking an investigations company to fit a tracking device to the car of an animal rights campaigner.
In Parliament today Green MP Keith Locke asked Agriculture Minister David Carter whether he was aware Thompson and Clark Investigations was collecting information for the board on animal rights campaigner Rochelle Rees by a tracker under her car.
Mr Carter said he had written to the board but had not received an answer.
However, the board contacted Mr Locke and said they never asked the company to fit a tracking device on any vehicle.
They subscribed to a monthly newsletter produced by the firm that provides a summary of publicly available information on international and domestic animal rights activities, an email said.
The incident followed recent criticism of the board after it did a nationwide audit of piggeries but declined to disclose the outcome publicly and was trying to get around the Official Information Act.
Asked why the board would reply to Mr Locke before him, Mr Carter said nothing the board did surprised him.
"I certainly think that the board would be far better to focus on meeting the genuine concerns out there in relation to the consumption of pork products by consumers, rather than engaging in this sort of tactic."
A draft of the new pig welfare code would be finalised over the next few weeks and then sent for peer review, Mr Carter said.
He said he was disappointed with the time it had taken to deliver the code.
"It is worth noting that one of the reasons that it has been delayed is the threat of legal action from the Pork Industry Board," he said.
- NZPA