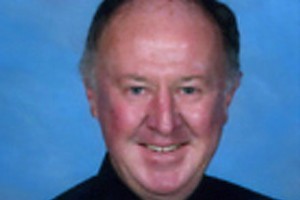 Police were called to the home of a former school teacher where a 12-year-old boy was seen doing chores - days before the man was sentenced for sexually grooming two boys.
Concerned neighbours called police to report that the boy was helping Michael James Dobbyn load firewood at his property.
But they watched the boy flee, running up the street minutes before police arrived.
In the North Shore District Court on Monday, Dobbyn, 52, was sentenced to 12 months' home detention and 250 hours' community work for sexual conduct with two boys aged 10 and 12, and for grooming them over a four-year period.
Part of his bail conditions involved not having unsupervised contact with children under 16.
But Dobbyn was not breaching those conditions because his 84-year-old mother was present.
North Shore area commander Inspector Les Paterson confirmed the incident.
"It was promptly investigated and, whilst it was a bad look for Mr Dobbyn, there was insufficient evidence to justify arresting him for breach of bail."
Dobbyn's offending involved paying his two victims in "gifts" including money, clothing and cellphone top-up cards so they would let him lick and suck their toes and feet.
He also paid them for chores like gardening and for letting him keep their dirty school clothes, socks and shoes.
The offending progressed to Dobbyn performing oral sex on them and although he admitted this, the charges relating to it were dropped.
Dobbyn's defence lawyer John Munro, argued in court that Dobbyn's mother needed him at home.
"Due to her age and poor health she can no longer complete some of those basic tasks such as hanging clothes on the line, doing the washing and moving around the property," he told the court.
But neighbours, who asked not to be named, say they have seen Dobbyn's mother doing jobs around the property without assistance.
"She had no problems hanging the washing out while he was away last week ... she was hanging out the washing and brought in the rubbish bin. She did everything a normal person does during the week."
The family have kept a close eye on Dobbyn and were stunned when a woman dropped off a boy at the property about 10 days before his sentencing.
The family has also seen Dobbyn sitting in his car outside schools, watching boys play soccer.
They are concerned that he has been able to be around children at all.
As part of his home detention, Dobbyn is not allowed to contact children under 16 except with an approved supervisor.
Waitemata Community Probation Services acting area manager Martin Strickland said adults supervising child sex offenders were approved on a case by case basis but he would not say if Dobbyn's mother was approved.
"CPS will work through this process with any adults suggested for approval by this offender. We will manage this offender according to the conditions of his sentence and take any necessary action should he not comply," Mr Strickland said.