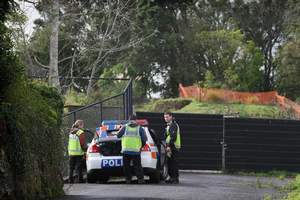 Police hunting for missing Auckland woman Carmen Thomas have joined the social networking website Facebook in the hope it will provide leads on the case.
As fears for the 32-year-old mother's safety continue to grow, police say they have no steer on whether Ms Thomas has come to harm or if she has disappeared on purpose.
Officers said yesterday that they were monitoring her Facebook support group hoping to generate information on her disappearance.
The officer in charge of the case, acting Detective Inspector Mark Benefield, said police were keeping an open mind.
"The aim is to find Carmen fit and well but obviously the longer it goes, the more concerned we get."
Mr Benefield said it was possible that Ms Thomas, who worked at a gentleman's club, had suffered some sort of "meltdown" and simply did not want to be found.
"We're totally open-minded about it. We have to keep an open mind to it. We obviously wish for the best and prepare for the worst.
"She's a social young lady ... along with her work ... so it wasn't out of the ordinary. But lack of contact with her son is the scary part of it. She has worked hard for her son and likes to be in contact with him.
"They [she and her 5-year-old son's father] share the custody. We're really concerned about it."
Mr Benefield said joining Facebook was another aspect of the inquiry, along with interviews with neighbours from Ms Thomas' Remuera home, which were continuing.
"It's set up, so we thought we'd join in and just say, 'Hey, we're here.'
"That's how people communicate and that's how a lot of people want to make contact so we're just trying to keep up with the play and give everybody the opportunity to make contact with us."
Mr Benefield said dozens of questions remained unanswered.
"For instance, we know her Nissan Pulsar car was noticed in residential Dyer St in Hamilton on July 5, but who drove it there?
"Why was cash left in the car, along with an overnight bag and a child's car seat? Whose bag is it?
"We can't answer these questions without help from people who know something about what's happened to Carmen in the past three weeks or so."
A search of Ms Thomas' Ngapuhi Rd home uncovered some documents that might assist the investigation in the long term, but there was nothing to immediately progress the hunt.
"It's difficult when sometimes you're two weeks behind the eight-ball, considering the time delay from her last use of her bank account to the time when she was reported missing."
* Anyone with information should call 0800 537 735 or Crime Stoppers 0800 555 111.

Carmen Thomas
* June 27: Last time her bank account was used.
* July 1: Last seen.
* July 3: Last contact received - a text message to her boss.
* July 5: Black Nissan Pulsar is found abandoned in Hamilton.
* July 13: Reported missing.