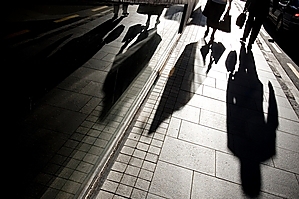 The Government is planning to allow all companies to have 90-day trials for new workers and wants to give employers the power to keep unions out of the workplace.
Unions say the proposals are outrageous and an attack on workers' rights.
The present scheme - restricted to firms with 20 staff or fewer - lets bosses take on workers on trial for up to 90 days.
Any staff sacked within that time are forbidden by law to lodge a personal grievance case for unjustified dismissal.
One News reported last night that the Government plans to extend the scheme to all companies. It is also looking to let employers deny unions access to the workplace on reasonable grounds - a plan that appals Labour and the unions.
Union leaders vowed to fight the changes and Labour leader Phil Goff promised to scrap the 90-day scheme altogether if Labour regained power.
Prime Minister John Key is expected to flag changes to the Holidays Act and the Employment Relations Act in a speech on Sunday to the National Party annual conference in Auckland. Changes may include letting workers trade holidays for cash.
Mr Key told One News the 90-day trial scheme launched in April last year had been a huge success.
"The results ... have been stunning. It's ensured that a lot more New Zealanders had the opportunity to engage in work. Employers have been willing to take the risk."
Asked if it should be extended to all business, he said: "That could be of merit."
The Government flagged opening up the scheme in a discussion document in March.
Labour Minister Kate Wilkinson told One News that it was looking to empower employers with regard to union access.
"The employer should be in charge of the workplace, but we still want good faith to remain and we still want the employer to have reasonable grounds to withhold consent. We doubt that will happen very often."
National's 2008 manifesto supported union access "with the employer's consent, which cannot be unreasonably withheld".
Council of Trade Unions president Helen Kelly said a clause of reasonableness was meaningless.
"We've operated under that sort of provision before. The employer says, 'You can come in but you have to wait three hours', or 'You can come in tomorrow'. They just stuff you around and use it as a tactic. The reduction in union access is outrageous."
Ms Kelly said a lot of workers had lost their jobs under the 90-day scheme. "Many are young and have had a dreadful experience."
A survey by the Employers and Manufacturers Association (Northern) of its members showed that 72 per cent of respondents had used the scheme. Of more than 400 employers, 48 had fired someone within the 90 days.
Business NZ chief Phil O'Reilly said the trial had been an outstanding success because it "derisked" the process of employment.
- additional reporting: Elizabeth Binning and Lincoln Tan