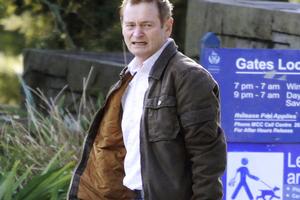 The outgoing chief executive of Manukau City Council could be in line for a large payout when his job disappears.
Leigh Auton will be out of work when the Auckland Council takes charge later this year and his ratepayer-funded redundancy package is being negotiated in secret by an executive panel.
Councillor Daniel Newman, who is not on the panel, said he was concerned Auton "would probably be able to retire on the amount of money he would get from the council as part of his redundancy package".
Councillor Sylvia Taylor said she didn't believe they should be "a closed shop".
Manukau mayor Len Brown wouldn't comment on the payout, saying any deal was "totally confidential".
Auton referred questions to his lawyer David France, who said negotiations were needed because Auton's contract was unclear over redundancy.
"He's not trying to seek a payment in excess of his contractual entitlement," he said.
"They are trying to determine what his contractual entitlement is."
The Auckland region's seven other chief executives will also lose their jobs when the super city council comes into power.
Auckland City Council boss David Rankin's contract ended on June 30, but mayor John Banks said a four-month extension had been negotiated. He would receive $30,000 for remaining in the job until November 1, but no redundancy payment would be made.
Auckland Regional Council chairman Mike Lee said chief executive Peter Winder's contract ended on November 1, so he was not entitled to redundancy.
The total bill for staff redundancies won't be known until all jobs at the new council are confirmed.